Shenzhou 11 was launched yesterday
The Shenzhou 11 blated off on a Long March rocket at 7:30 Am from the remote launch site in Jiuquan, in the Gobi desert, in images carried live on state television.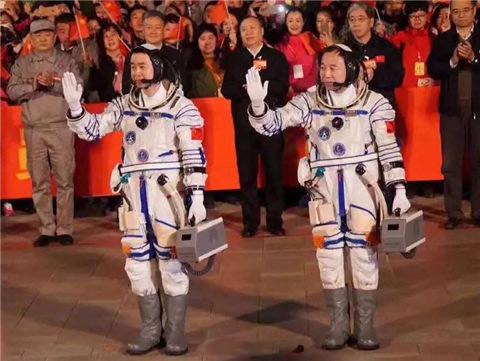 This is the longest manned space mission, two astronauts will stay in the Tiangong 2 space laboratory for one month, the longest stay. It's part of a broader plan to have a pemanent manned space station in service around 2022.