Prestressed Concrete Strand & PC Wire Price Trend in China dated Aug. 14, 2017
Prestressed Concrete Strand & PC Wire Price Trend in China dated Aug. 14, 2017
Steel price increased sharply and greatly in China since Aug. 5, 2017. It will continue to rise!
On June 29, the notice that price will go up was sent to our customers. Some customers placed their orders in July. They successfully made the purchase before the price went up crazily and save $58/ton.
Welcome to send your enquiry to kayyang@pcstrand.cc. We will let you know before price goes up and be your good assistance in pc strand and pc wire purchase.

Reasons that the price will continue to go up
Considering the steel market in China is crazy and chaos. Just some reasons we know and there may other reasons, welcome to contact to talk about it.
1> There is a National Athletic Games holding in Tianjin from Aug. 27 to Sept 8. To ensure clear air and less pollution, government will release strict environmental policy to steel factories.
2> Some raw material factories were shut down temperately from Aug. 14 to Aug.27. This will lead to much less material in market.
3> Rainy season is oven in China. Construction season is coming. Domestic demand will give sellers' confidence to keep price in high position.
To sum up, according to experience and some news we got,even the price is higher than your last purchase, the price now is still in the bottom compared to price in at least 2 month in the future.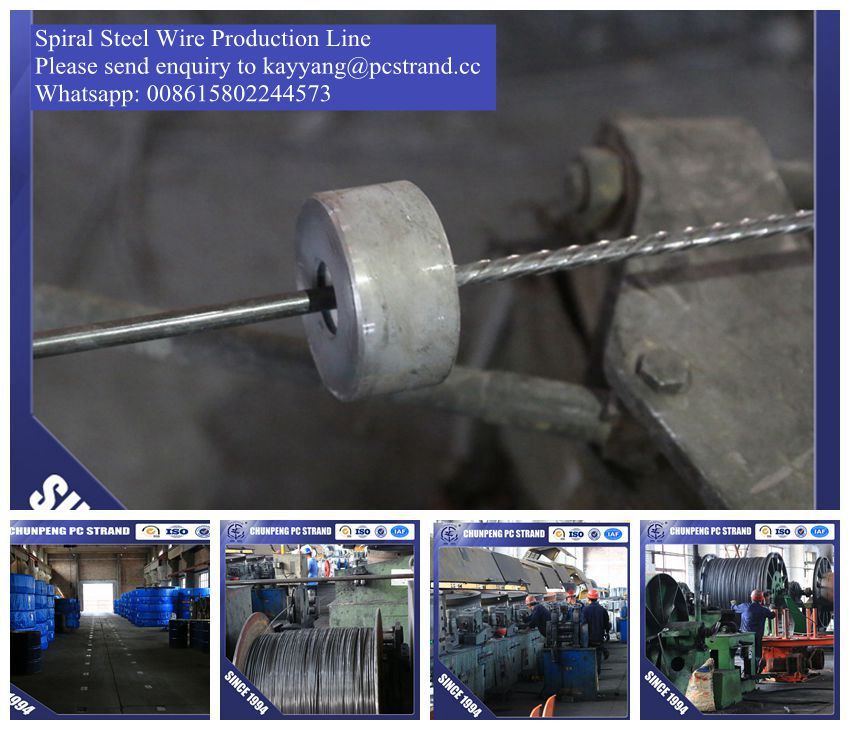 Contact information
Email: kayyang@pcstrand.cc
Whatsapp: 0086 15802244573