Classification and Application Scenarios of Prestressed Concrete Steel Strands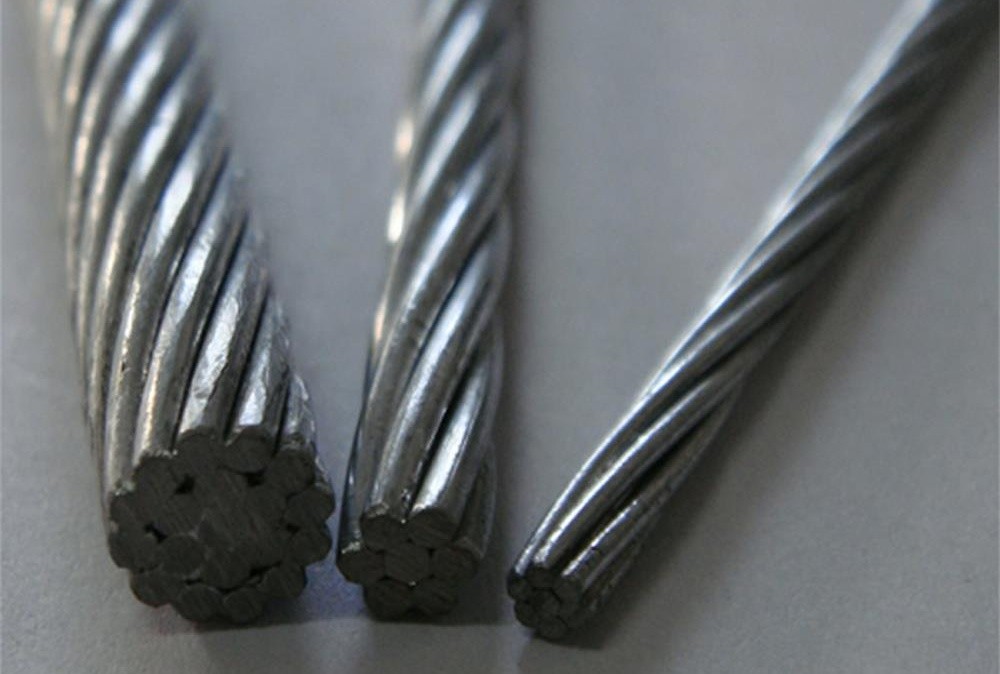 Prestressed concrete steel strands
are mostly used in the construction industry, and there are many types according to different standards, and different types of steel strands have different characteristics. The following are the classification and application scenarios of prestressed concrete steel strands.
Classification
(1) Purpose
Prestressed steel strands, (for power) galvanized steel strands, and stainless steel strands. The prestressed steel strands are coated with anti-corrosion grease or paraffin wax and then covered with HDPE, which are called unbonded prestressed steel strands. Prestressed steel strands The line is also made of galvanized or galvanized aluminum alloy steel wire.
(2) Material characteristics

Steel-stranded wire, aluminum-clad steel-stranded wire, and stainless steel-stranded wire.
(3) Structure
Prestressed steel strands can be divided into 7 wires, 2 wires, 3 wires, and 19 wires according to the number of steel wires. The pc strand 7 wire is commonly used.
Galvanized steel strands and aluminum-clad steel strands for power users are also divided into 2, 3, 7, 19, 37 structures according to the number of steel wires. The commonly used pc strand 7 wire is.
(4) Surface coating
It can be divided into (smooth) steel strand, galvanized steel strand, epoxy-coated steel strand, aluminum-clad steel strand, copper-plated steel strand, plastic-coated steel strand, etc.
Application scenario
1. High-strength and low-relaxation pre-stressed steel strands are mainly used in pre-stressed reinforced concrete in bridges, especially in bridges, where the tension of the steel strands is to give the beams before they bear loads. A force opposite to the load. When subjected to a load, the load must first offset this part of the prestress. Then the beam is stressed, which increases the load-bearing capacity of the bridge, reduces its own weight, and increases the span of the beam.
2. The steel strand has high strength, good adhesion with concrete, and a large cross-sectional area. It has the advantages of a small number of roots, convenient arrangement and placement in the structure, and easy anchoring. It can also be used for rock and soil anchoring and is commonly used in highway slope protection and reinforcement.
3. High-strength and low-relaxation prestressed steel strands, as well as unbonded steel strands, ie steel strands (which can be called bare wires), are coated with a layer of grease and plastic sheath. In the construction of the project, the unbonded steel strand in the concrete is isolated from the concrete due to the grease and sheath on the outside. It can be loosened freely, and it does not adhere to the concrete, so it is called an unbonded steel strand.

Prestressed concrete steel strands also need to be carried out in strict accordance with the user specifications and standards during use. If you want to know more information related to concrete strands after reading the above, you can get a comprehensive solution by contacting us.
As a professional manufacturer of
prestressed concrete products
, we have always been committed to providing customers with safe and high-quality products. We produce in strict accordance with the standards and have established a complete quality inspection system, which can control the quality of the products in an all-round way. At the same time, we can also provide thoughtful one-stop service and effective solutions according to customer needs. If you are interested in our prestressed concrete steel strands, please contact us immediately!